Elise's Top Ten Halloween Movies (@EHepner)
Hocus Pocus: This is what I say to people who've never seen my favorite 1993 classic:
Also, can we please discuss the hotness that was Thackery Binks before he was a cat?
This movie started my obsession with Thora Birch as well.
Practical Magic: This is my feel good, women power, tingly feeling movie. I always happy sigh, no matter what age I am when I finish watching it.
https://www.youtube.com/watch?v=LN-0csAxQE4
Beetlejuice: Say it three times, you know you want to…
Casper: Come on, how badly did you want to dance with Devon Sawa? What? I'm the only one?
The Blair Witch Project: It's a little corny now, but back in the day I used to post up with my best friend with a 24 pack of Mountain Dew and watch this movie on repeat until the sun came up.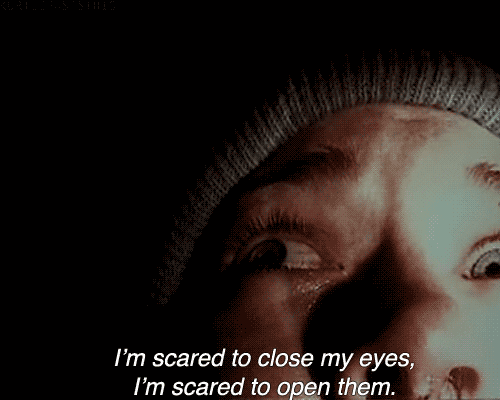 Paranormal Activity: This was the second coming of The Blair Witch Project for me…until they started making sequels.
The Cabin in the Woods Joss Whedon Version: Those who don't know, I'm a Joss freak. I have his quote and name on my arm.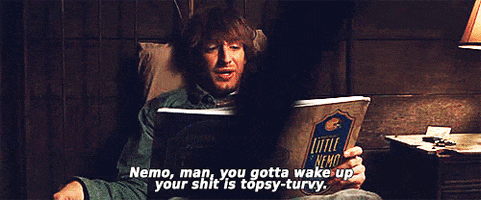 What Lies Beneath: There was something about this movie that always tweaked my creep factor and I couldn't tell you exactly what, but I still love it.
Tucker and Dale Versus Evil: I found this movie recently on Netflix and my Halloween wouldn't be the same without it. Had me laughing so hard I almost passed out.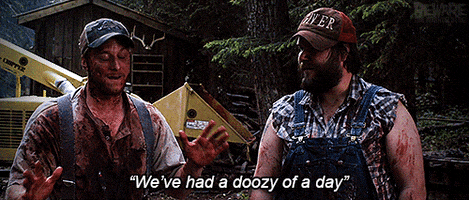 Sean of the Dead: A classic.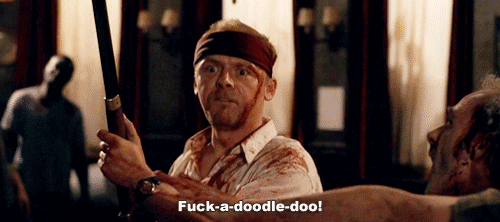 Now onward, to books!
Furious Lust:
One mistake can change a life—let alone an eternity.
Tisiphone's a revenge demon working for Hades in the Underworld torturing damned souls. When she escapes for three days under the sun with a human male, her leash is pulled tight. Tisiphone's banished from the Underworld to Earth and stripped of her demonic powers. But that's not what drives her horrendous nightmares.
Cithaeron's human life was dedicated to revenge, until a demon walked into it. The wickedly intense, sensually destructive Tisiphone takes over his life with probing questions and haunting caresses. It's over in a blink. After centuries of torture in Limbo, Hades brings him back for a judgment call that could change their intertwined lives—dead or alive.
Their future is in their past. Their lust can burn each other to the ground. But they've got to learn to work together or they'll both go to Hell for good.
Furious Temptation:
For millennia Megaera, a Fury, has functioned as Hades right hand by passing judgment on demons who break the sacred laws. Stalwart in her moral compass, but harboring a curse triggered by rage, she walks a thin line between perfection and destruction. But when she digs into a case uncovering a string of demon rapes, she incites a war with Mount Olympus that could ripple chaos throughout the ages.
Omen Cole was demon made during the Civil War after repeated torture at the hands of his enemies. Sentenced to an eternity as watchdog over his emotionally frail, once human ex-wife, he's haunted that he couldn't save her from a brutal assault.
Now it's happened again. And Megaera needs his testimony. Omen will sell his body—and anything else—to avenge his fragile ex-wife. If that means an alliance with Megaera, he'll make it the most memorable of their eternity.
Bio: Elise Hepner lives with two spastic cats and a very supportive, slightly crazy husband. There is never a dull moment in the house, unless the caffeine runs out, which it never does. She's a multi-published erotica author with Cleis Press, Entangled, Ellora's Cave, Xcite, and Secret Cravings Publishing.
She's driven by her tea addiction and a tiny stuffed turtle her husband picked up from Disney World that sits on her desk and "supervises" her work.
When not writing (which is rare), she's watching countless hours of reality television, playing the Sims or shopping online. Plus there's that odd obsession with the color purple. Everything is purple. Visit Elise at her website www.elisehepner.com to keep up with her naughty ramblings, random tidbits and future work.
She has a newsletter where you can sign up for sneak peeks, contests, giveaways, new release news and other fun things: http://eepurl.com/pW8Sj
Website: www.elisehepner.com
Twitter: @EHepner
Tumblr: https://www.tumblr.com/blog/elisehepner
Blogger: http://celise91writer.blogspot.com/
Facebook: Elise Hepner
Instagram: Elise_Hepner
*****
GIVEAWAY!